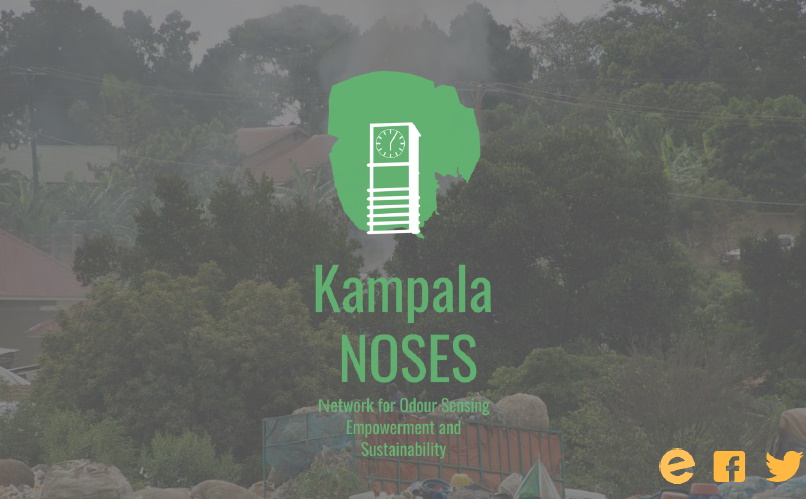 We are pleased to share this invitation to the 'Effective local action on Odour for Kampala' Conference, part of the launch of Kampala NOSES Network for Odour Sensing Empowerment and Sustainability. Kampala NOSES is a pilot project that seeks to introduce novel ways with which to monitor and record odour issues across Kampala, with a longer term vision of implementing new environmental reporting and governance mechanisms that are accessible to all.
This will take place at Namirembe Guest House on February 12 th 2020 9:30am to 4:00pm and is aimed at key stakeholders including:
policy makers
environmental authorities
public sector administrators
public health bodies
academics
NGOs and CSOs
industries
The pilot is being jointly run by Mapping for Change a Community Interest Company and D-NOSES partner based at University College London, together with Mapping for Communities – a Kampala based NGO – and Science for Change, a Spanish company, in cooperation with the EU H2020 D-NOSES project and the generous support from Àrea Metropolitana de Barcelona.
Please confirm your attendance by either sending an email to Bernadette Uwase (see attachment for contact details)  or by registering via Eventbrite so we can accommodate catering requirements.
Please feel free to circulate this to other relevant stakeholders!
Download Invitation to 'Effective local action on Odour for Kampala' Conference